Vacation Bible School on July 1, 2019 @ 9:00am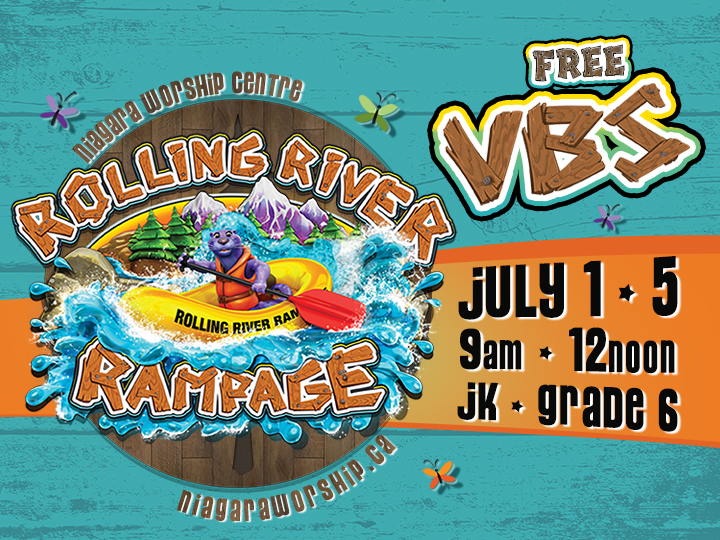 Starts: July 1, 2019 @ 9:00am
Ends: July 5, 2019 @ 12:00pm
Where: Niagara Worship Centre
About:
Along the river, children discover that life with God is an adventure full of wonder and surprise, and that they can trust God to be with them through anything. Relevant music, exciting science, creative crafts, fun recreation, and memorable Bible stories will help kids know that God is always with them as they ride the rapids of amazing grace!



JULY 1-5
9am-12noon
FREE for kids entering JK-Grade 6

Please print off a registration form and drop it off during our office hours or bring it with you on the first day of VBS.
Receive a free VBS Music CD upon registration (1 per family while supplies last).
1 Registration form PER child.