Hero Central Vacation Bible School on July 2, 2018 @ 9:00am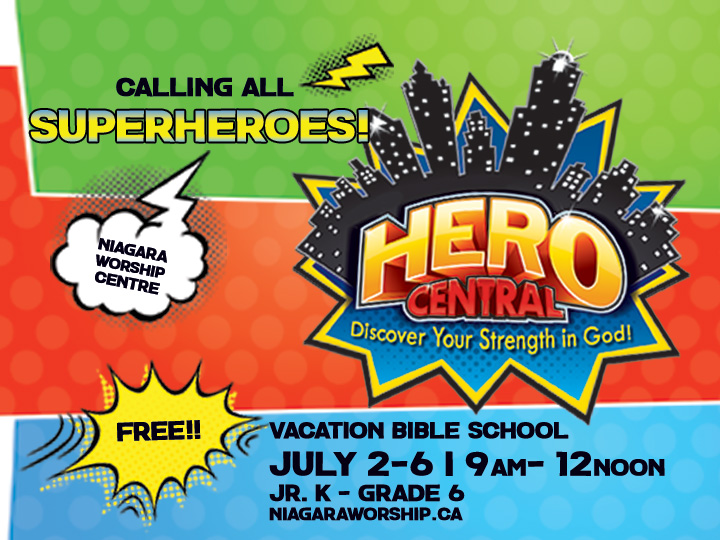 July 2, 2018 @ 9:00am
Where: Niagara Worship Centre
About:
KIDS! Come discover your strength in God!

Hero Central VBS prepares kids to Do good! Seek peace and go after it!
Kids learn that God's heroes have Heart, Courage, Wisdom, Hope, and Power.
Grab your cape and get ready to fly with epic music, spectacular science, crafty crafts, heroic recreation, and fantastic Bible stories!

JULY 2-6
9am-12noon
FREE for kids entering JK-Grade 6

Please print off a registration form and drop it off during our office hours or bring it with you on the first day of VBS.
1 Registration form PER child.

REGISTRATION FORM
Email susan@niagaraworship.ca for details.