Men's Indoor Go Karting on April 14, 2023 @ 11:00pm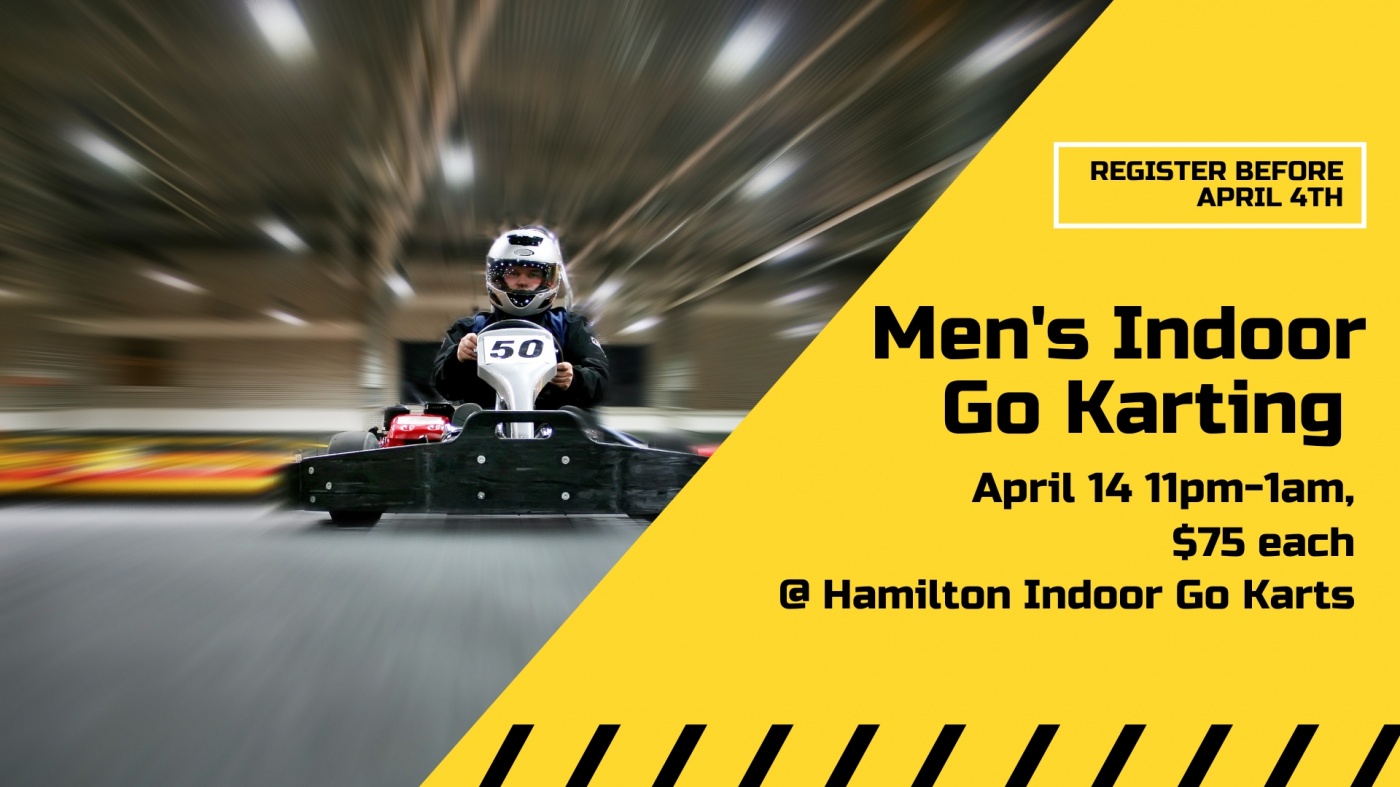 Starts: April 14, 2023 @ 11:00pm
Ends: April 15, 2023 @ 1:00am
Where: Hamilton Indoor Go Karts
About:
Hello men! We are going Indoor Go Karting at Hamilton Indoor Go Karts on April 14th from 11pm-1am. Yes, you read that correctly 11pm to 1am. It's a late night, but a good time!

The cost for go-karting is $75/person.
We will meet for dinner/appetizers prior to go-karting.
Sign up by April 4th to save your spot.

Please note that the go karting can be a bit of a rough ride, expect to be jostled and bumped around.